The holiday season is upon us, and it's the perfect time to reach out to your clients and business partners to thank them for their valued business. The thoughtful gesture can encourage continued customer loyalty and set your business up for a positive start in the new year. 
A quick online search results in numerous creative ideas, from classic thank you cards to boxes with candles and bath items to travel gift sets. The options are many! However, a thoughtful thank you gift doesn't have to break the bank or blow your budget. Here, we look at several cost-effective client appreciation gifts to consider this holiday season. 
Go Old School with Cards and Letters
Around the holidays, we send and receive thoughtful notes and letters among our friends and family. A handwritten letter or card from your business can go a long way as well, and it likely will be an unexpected and well-received gesture. And, even better, it doesn't cost that much! Our first idea, then, is to send a personalised, traditional, hand-written holiday card or letter to your clients. 
To add some holiday joy, consider including a small merchandise item with your card or letter. Opt for small and easy-to-mail items like button badges, totes that fold flat, keyrings, chocolates or candy, fridge magnets or 2020 calendars, and more. These small tokens don't cost much, but can go a long way to let your clients know that you appreciate them. If you opt for a badge or keyring, you can even consider adding a backing card with a simple and straightforward message.
Depending on the size of your client list and your budget, you might also consider including a small gift card with your card or letter, perhaps for a popular, local destination like a coffee shop, restaurant or marketplace. Or, for your VIP clients and customers, what about a gift certificate for a spa service, to help them unwind during or after the hectic holidays?
Offer a Special Holiday Discount 
Another great client appreciation gift is to extend a special discount or deal to your clients. This might be a one-time price discount on their next order, a complimentary service or maybe free shipping. It's a nice gesture, as it shows that you care about their expenses and budget, too. After all, who doesn't like to save a bit of money, especially around the holidays! 
TIP: Be sure to do some research and crunch some numbers in advance to ensure that your business can afford the discount. To minimise the impact, a few strategies here might include offering a discount if a customer spends more than a certain amount, running a "buy one get one free" special or offering a special gift with the purchase of another item. Or, perhaps you have you always wanted to start a customer loyalty programme at your business. The holidays are a great time to launch a rewards programme and encourages your clients to return for future deals and specials. 
Another idea is to offer a charitable gift, such as a donation to a respected and relevant charity with every purchase made. A meaningful, feel-good gift like this will produce additional benefits beyond client appreciation, such as positive public relations and even a good marketing or promotional story that your business can leverage for a future campaign. 
Have Some Fun with a Holiday Contest
Holiday contests are a fun and budget-friendly way to show customer appreciation. Consider holding a social media contest that asks customers to perform an action, such as sharing a Tweet, writing a testimonial or posting an image with a particular hashtag. The winner or winners could receive a special branded gift bag full of holiday goodies. These could be items from your business, or special crowd-pleasers like chocolates and sweets, bespoke keyrings, warm weather accessories or collectable pin badges. 
For example, the global baby products brand Chicco recently posted the below contest on Facebook; in previous years, Chicco UK hosted a "12 Days of Christmas" holiday countdown with a giveaway contest every day. 
Great Gifts Galore
Our last tip is to directly send your loyal clients bespoke branded gifts. It's a surefire tactic to let your customers that you've appreciated their business over the last year. Enamel badges, keyrings and totes are all perfect items to pop in the mail and send off at year-end. They might also pull double duty for your business – you can also repurpose these timeless gifts at a later date to mark other holidays or celebrate product launches or other campaigns in 2020 and beyond. 
TIP: If you have a physical store or retail location, consider having a small inventory of gifts on hand for visitors who stop in during the holidays, regardless of what they purchase. To help keep costs down, seek low-cost, but covetable items like button badges, customised pens or tote bags. And why not throw in a free cup of coffee or a sweet treat at the same time, for your customers old and new?!
If you'd like to splurge a bit more for your VIP clients, consider cozy gifts like branded fleece blankets, technology gifts like smartphone cases or functional items like reusable drinkware. We do more than just badges! Through our sister company, Rocket Promo, we can help you create anything from an eco-friendly bamboo notebook to a customised Nashville fleece blanket. The blanket makes a great gift as it will help your customers stay warm on cold nights, but can also double as a picnic blanket during warmer months.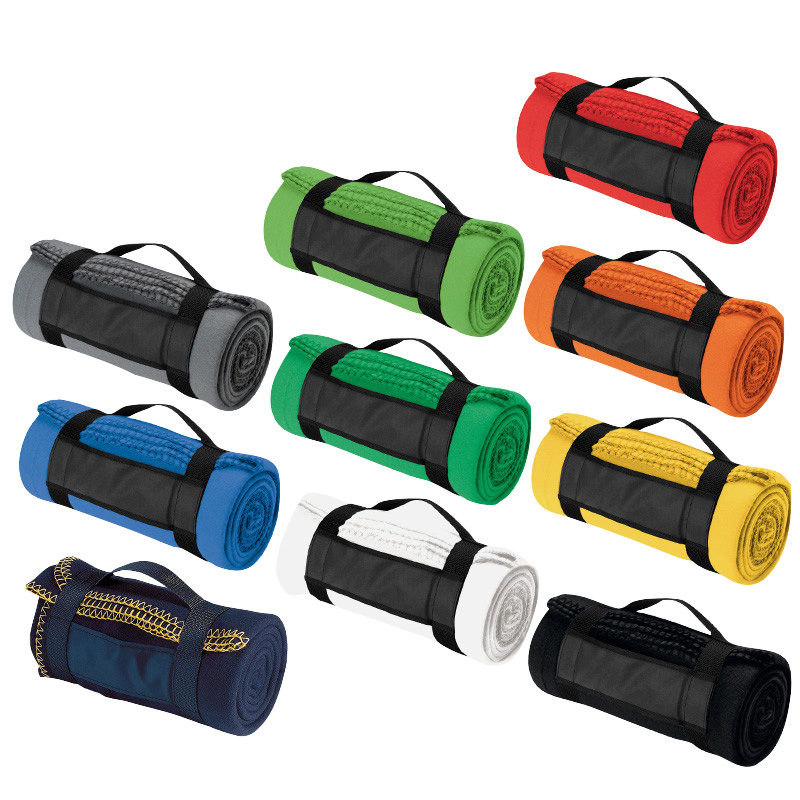 Lastly, don't forget about one of your key clients around the holidays: your own employees! The end of the year is a great time to say thank you to your staff with a special year-end gift. The gesture may help promote a positive company culture and make for a strong start in 2020. Any of the above items would make lovely gifts for your team at a cost that won't set you back. 
We hope this post helps inspire some thoughtful and cost-effective client appreciation gifts this holiday season. At Rocket Badge, we're truly happy that your business is growing and that you're in a position to give thanks this holiday season. Congratulations! What else would you like to do to say thank you? We'd love to hear your ideas and see how we can help you end 2019 on a great note with your important clients and customers.